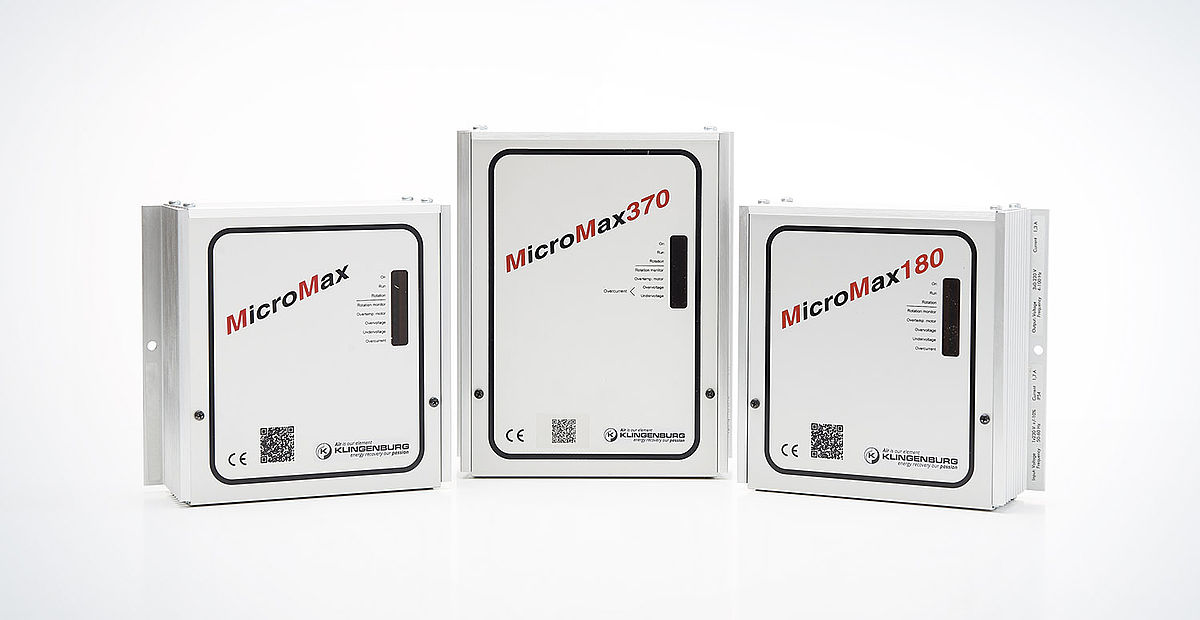 Introduction of new controllers for rotary heat exchangers
Klingenburg is about to introduce a new product range of control units for rotary heat exchangers.

These units are designed for three-phase asynchronous motors in the range from 0,09 kW to 1,5 kW.
Every controller features the usual 0-10 V signal input.
Replacement
The new MicroMax product range, which has partially made its way into sales, gradually replaces the previous KR series.

In case of replacing a KR with a MicroMax unit, please keep in mind to replace the sensor working as a rotation monitor as well, because the new product uses a two-core instead of a three-core cable. For details please refer to the manuals available.
Features
Robust alloy chassis IP54
Optional rotation monitor
For environments -20°C - +45°C
Compact dimensions
Operation/Alarm display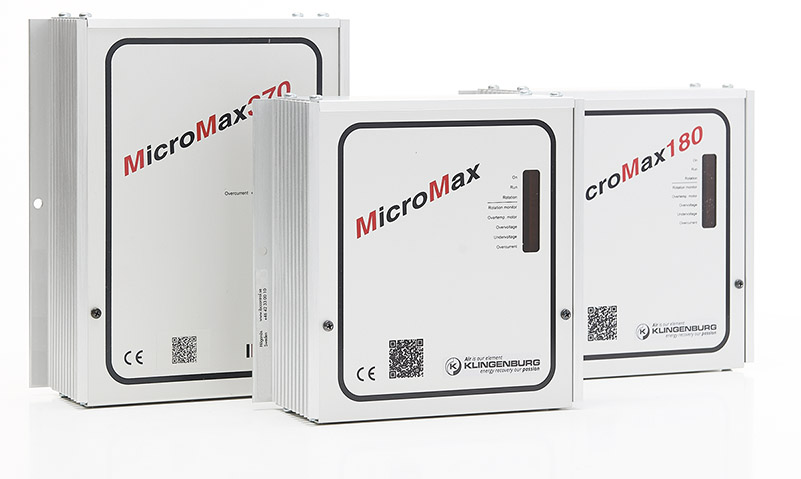 Performance data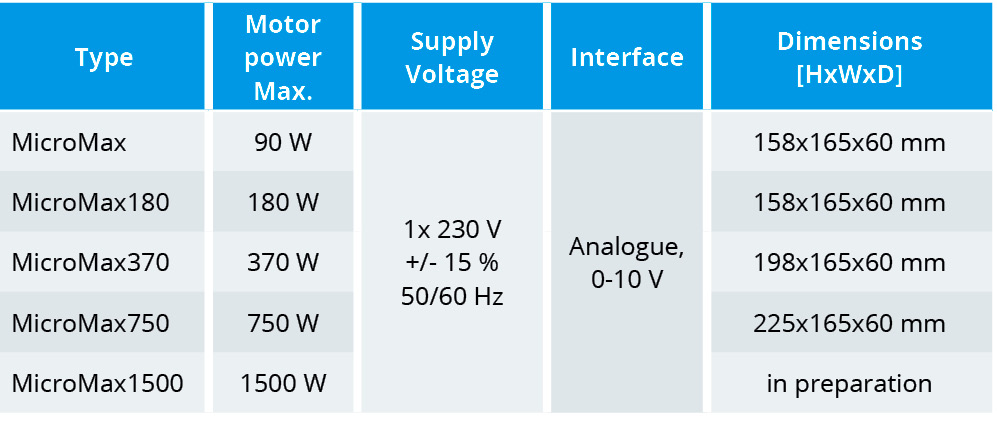 Last-Time-Buy
The known KR controllers will be discontinued 31.08.2019 latest, depending on type and availability.

MicroMax controllers for motors up to 370 W will be available in limited numbers until 30.07.2019. Therefore the phase-out will be floating.


Discontinued products
The list below shows all items that will be discontinued by 30.08.2019.
Including all versions, such as KR4 R, KR4 FM or KR4 P, for the connection of external sensors.